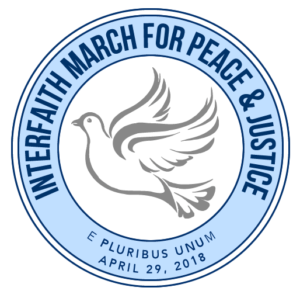 W e live in a time when racists and fascists are parading in the streets hoping to revive some of history's sickest fantasies. Men have carried weaponized tiki-torches on night-time marches like the Nazis who inspire them; they have fired live rounds at protesters and taken the life of an innocent woman by running her over with a car. Meanwhile, too often, we have stood by staring at our phones, complaining to people who feel the same way we do. We have been like witnesses watching a terrible fire- captivated by the spectacle, but helpless to act. Here is a chance for you, for your community, for ALL OF US to do something about it.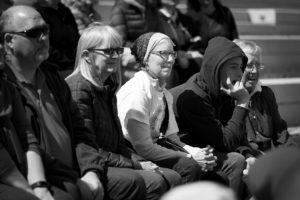 The Interfaith March for Peace & Justice was initiated by a small group of people in Columbus, OH. Here, people of all ages and colors and faiths marched on April 2, 2017, shoulder to shoulder with some who have no religious affiliation but were moved by a sense of urgency and civic pride. Standing six abreast, we covered a city block as we marched. This event, by design, was intended to be non-partisan, positive, and unifying. We hoped to connect people, not shame them; we wanted to find common ground, and we wanted to communicate a message of peace, love, and respect.
On April 29, 2018, we will be repeating this march in Columbus and hope to partner with sister marches in as many locations as possible. Already, organizers are beginning to lay the groundwork for marches in over a dozen cities nationwide. If you are reading this and your city has not begun organizing, I ask that you seriously consider being a catalyst yourself and making things happen. It only takes a single person to get things started. From that small beginning, partnerships can be built, plans can be made, and successful events can be organized.
Please visit interfaithmarch.com or email betty@interfaithmarch.com if you have questions, and thank you to all who might lend a hand in this effort.
Greg Davis
Safe Alliance of Interfaith Leaders
Columbus, OH